Framing , Mountcutting, Military and Team Shirts Etc…
All frame manufacture, mount cutting, presentation and assembly is completed in our own workshops to a high standard. We are fully equipped with the necessary machinery to undertake almost any framing request.
We are often tempted to show price guides here, but with over 4,000 frames, an almost infinite number of sizes and many mountboard options, glass etc, it just gets too complicated… Measure the size of your picture (preferably in inches), have an idea of the type of frame you require and then give us a quick call. We can give you a pretty accurate quote within a minute…far better than trying to work it out yourself! Or better still…just pop in with your item. We will measure it, show you the various options and give you an exact price. We make our work as affordable as possible….
We have manual and hydraulic moulding cutters (morso), Trucut computerised, Valliani pneumatic and ultimat manual mount cutters allowing us to cut literally any shape of mount or multiple apertures etc.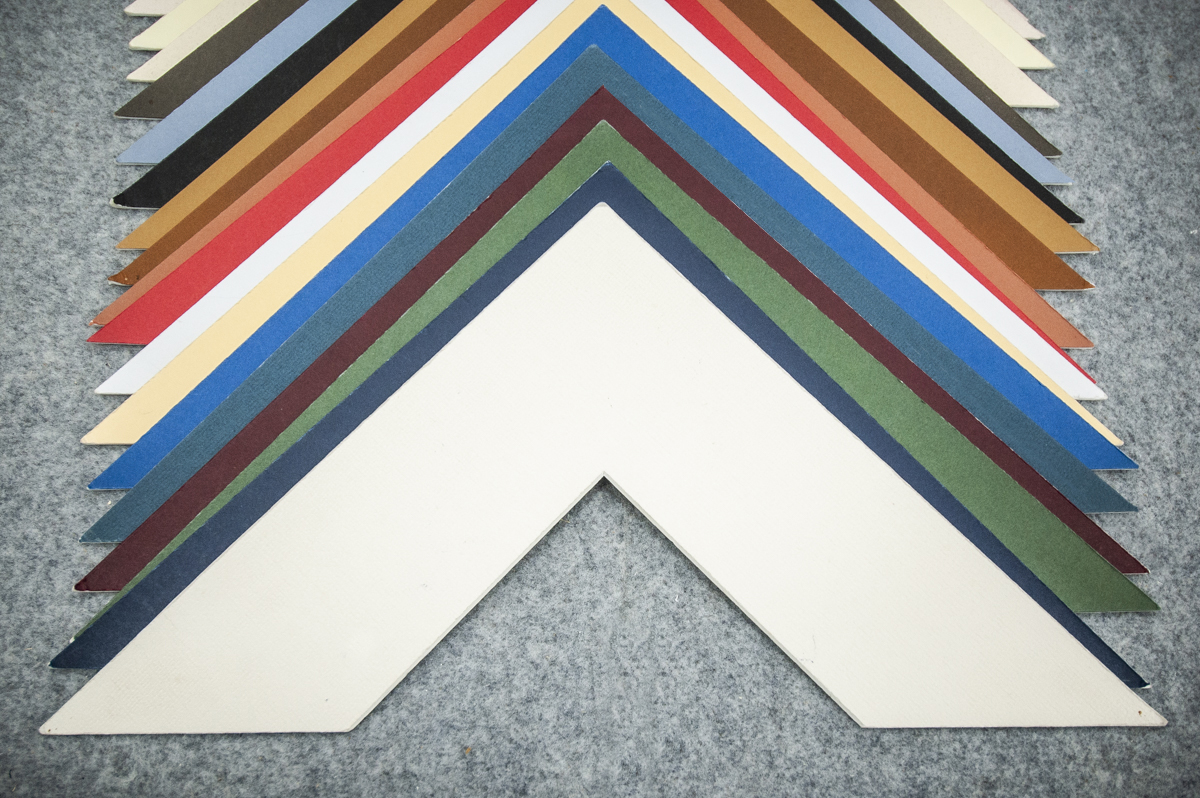 A wide selection of quality frame mouldings is held in stock with most others available to order within a week. We do not use contract quality, reject or plastic mouldings on any of our work.
Our mountboards are whitecore ph neutral in over 30 stock colours. All artwork is fitted correctly with a hinged back and any high value artwork is also supplied with a museum quality lining paper.
Standard float, half diffused, fully diffused, truvue, ultravue and museum quality glass is all available. Acrylic can also be fitted where this is necessary.
When the artwork or objects are fitted by ourselves, frame backs are sealed and the completed work is returned to you ready to hang.
Framing Services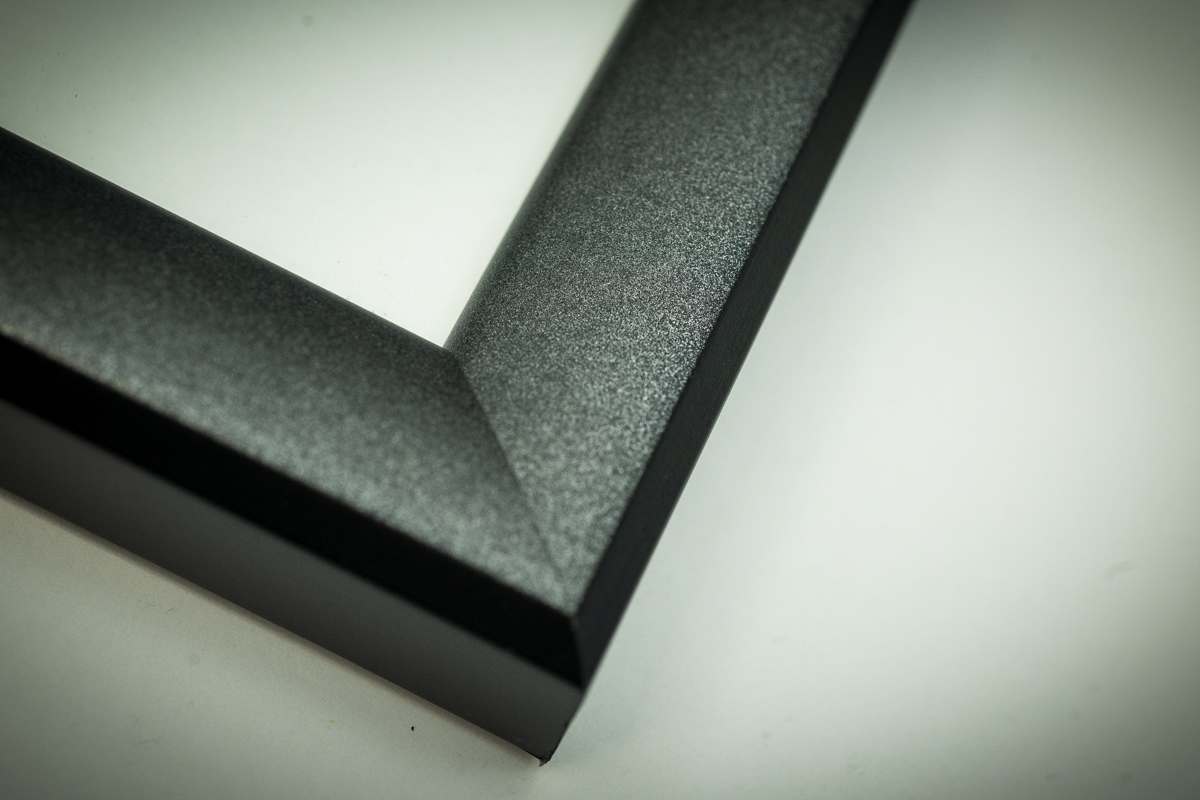 Cygnets Framing Department
There is little that we have not handled in the past and we are able to frame most things within reason.
It is impossible to list all of the potential framing jobs or items here, pictures, photographs, posters, object framing, medals, memorabilia, coins, shirts, boots and gloves, cigarette cards, belts……. The list is almost endless.
Military Framing
We undertake all types of framing, medal boxes, cap badges, stable belts, citations, commissions, pennants and flags, course photos, leaving presentations, mess pictures etc. We tend not to show photographs of this work here to maintain privacy.
Simply bring in the items you wish to have framed or printed and we will gladly demonstrate the layout and framing options available.
We have supplied most regiments, museums, organisations etc based in Aldershot and the surrounding areas over the past 30 years. We are on MOD payroll for direct payments from regiments if required.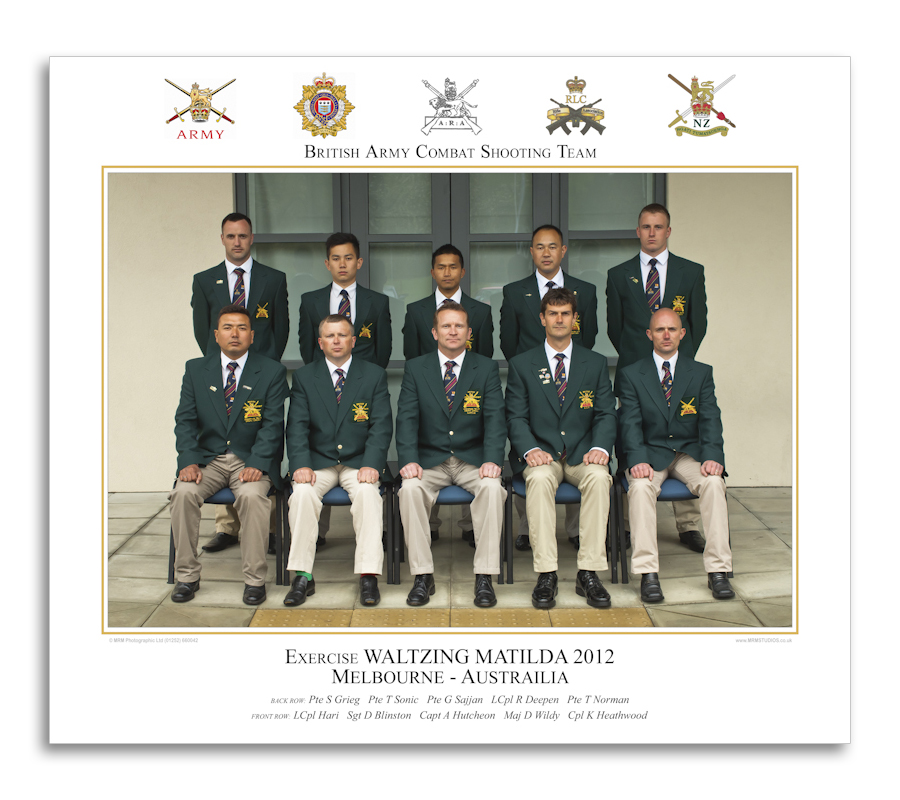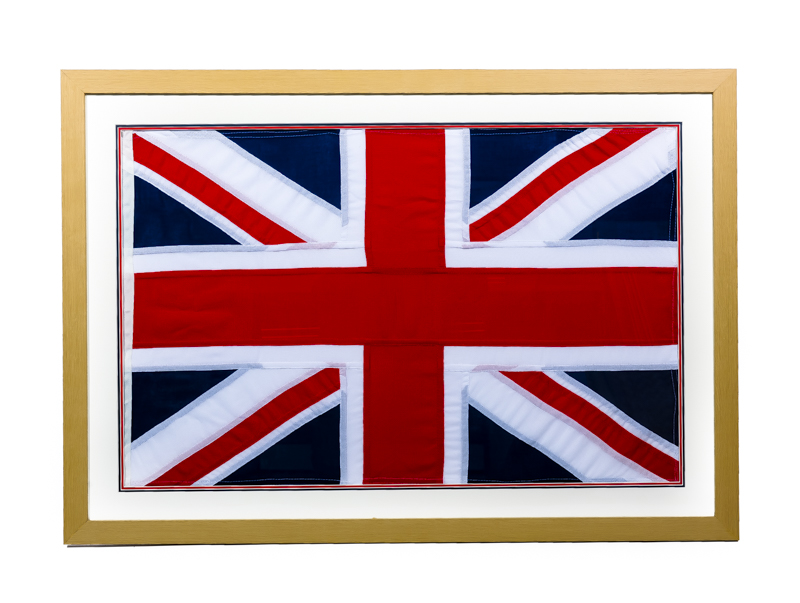 Mountcutting
All mounts are cut individually to the exact size and specification using our manual or computer design cutting machines. We can produce almost any style of mount, single, double, triple, spaced, v-grooved, oval, circle or designer patterns. Multi aperture mounts, title keyholes, cigarette card mounts, shadow boxes, arch topped, rounded corners, shaped, stepped and more are all readily available.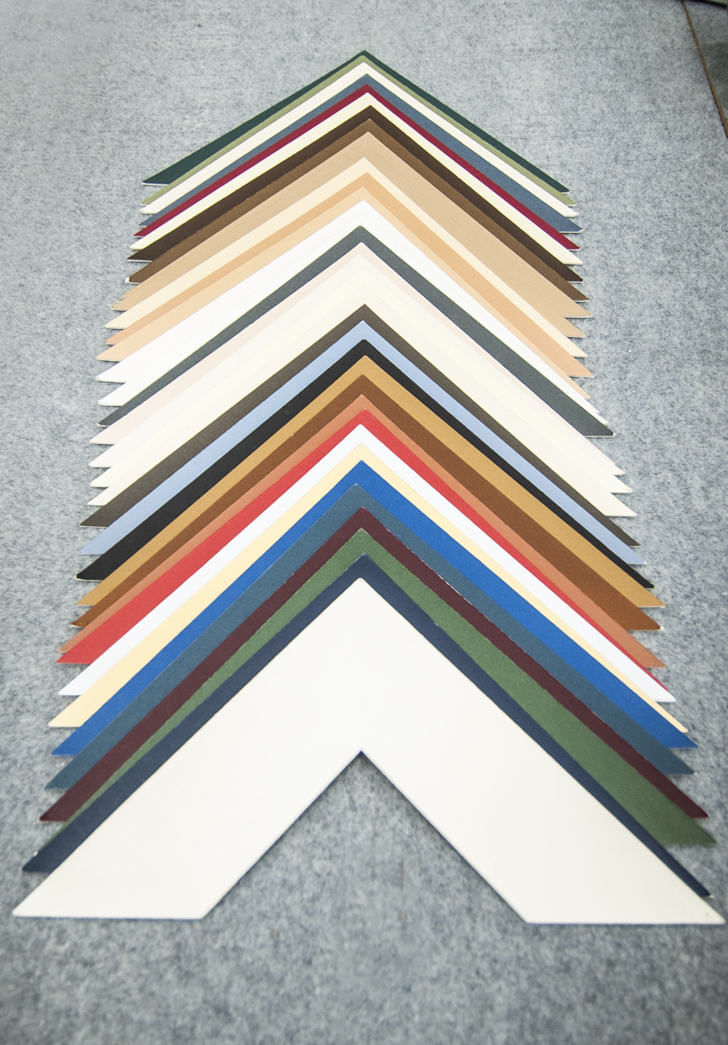 Objects, Memorabilia & Shirts
We will be posting photographs and descriptions on here as suitable items become available.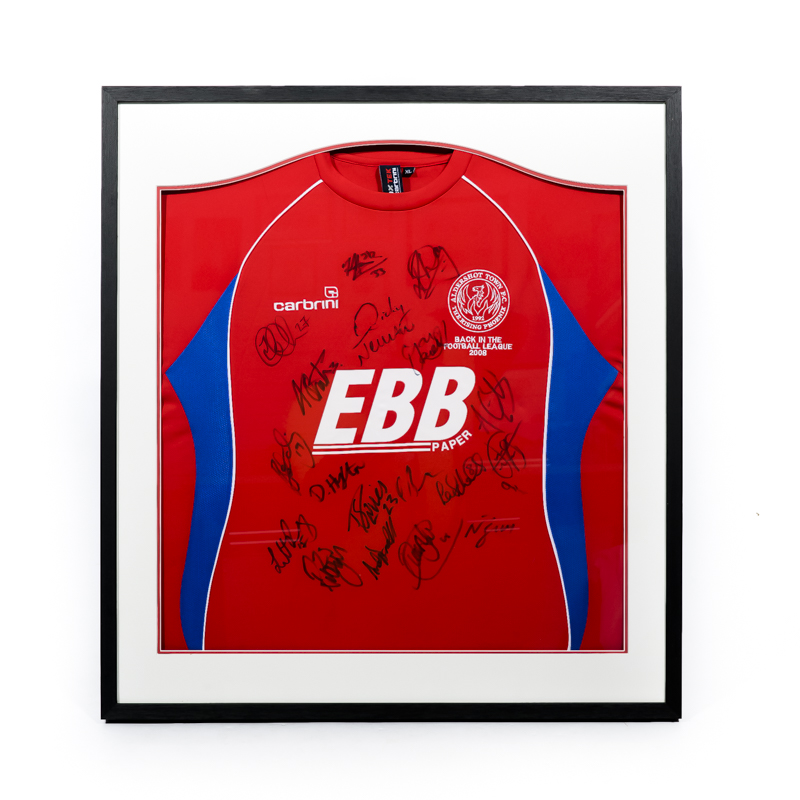 Football & Team Sports Shirts
This frame was 32″ x 27″ with a 2.5″ mount.
Finished cost was £125.00, which is our usual price for this type of shirt.
A youths shirt is approximately £105.00
A junior shirt is approximately £95.00.
(In all cases for a full body and sleeves showing)
Arch top or shaped mounts are used where appropriate.
Where branding, labels or logos appear on shirts, we will always show them within the window when possible.
For a minimal extra charge, we can extend the width of the mount at the bottom to incorporate your photograph, or a description in a separate window.
Note that we do not use any staples, glue or other 'nasties'. All of our work is fully reversible, you would be able to remove the shirt from the frame and wear it.
Presentation box frame with medal bar, badges, belt, etc. …you can remove dress medals etc with ease, wear them and return to frame.
Size 26″ x 20″